The complete guide to Sleep Training your Business
For those of you who are parents you probably read the title of this article and immediately think, "Well this should be interesting. Let's see what this chick knows about sleep training". And as a mother of 4, let me preface this article with I am no expert in the field of sleep training but I am however an expert on how to use real life experiences to help me grow and achieve success in my business.
That, and I am a self proclaimed expert in bargaining, rationing fruit snacks, and drinking a glass of wine while blogging (this is pure talent really).
As an active owner in multiple companies I am often faced with the reality that many of us probably are faced with — not enough time. Should I take a minute and give that the attention it deserves?
Business Owners DO NOT and WILL NEVER have enough time in the day.
So what if I throw a new concept in the mix? What if I was about to blow your mind in that you can actually sleep train your business like you would a baby?
What do I mean by "sleep train" your business? Let's rewind it back just a smidge here to explain.
First in order to do that I am going to have to admit something about myself that I don't admit to most people.
Hi, I'm Erin Nutting and I like to do things the hard way:
Phew (she says as she finishes her first glass of wine — now we can dig right in). Was that as hard for you as it was for me? No?
When I had my oldest daughter Allie (who is now 12) I failed in one department (OK who are we kidding — I failed in many departments, but this one was the only relatable one). I was horrible at getting her to go to sleep, stay asleep, and not need me in order to be asleep. This went on for years.
Some nights it would take her 2 hours to get tired enough to fall asleep. I would sit in there with her and be terrified to move once she was finally was out in fear that as I walked out of the room she would wake up and then it would start all over again.
I would dread bed time.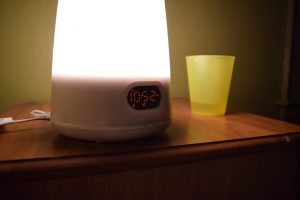 Anyone out there who can relate to what I am saying? If you are one who is reading this with their hand in the air saying "Preach" then let's venture into this next part together.
Eventually it wasn't just about sleep. It was about what she ate, how she dressed, and of course I was allowing all of it to happen. Let that sink it.
I was allowing it to happen.
Well as Allie grew up she didn't "grow out" of this habit instead I had to grow out of the habit of enabling it to happen.
Oh hi… I'm Erin Nutting and I am also an enabler.
Man, had I had know this was going to be such a transparent article I might not have committed to myself to write it.
So how does this relate to my business? Let's take Integrity Insurance Services for example.
This is my baby. No I am not joking, this company was born in November 2014 and it not only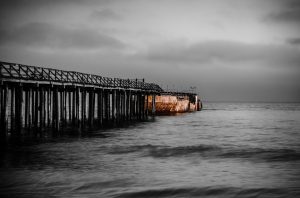 tremendously changed my life but it also challenged me in so many ways that at times I felt I was drowning. Ever have that feeling as a business owner where you have all the success in the world but yet personally you are drowning?
That was me.
I would help clients via website, text messaging, email, Facebook messenger, you name it I was there to help at any time of the day. I was a one woman show. In fact my standard message I delivered to any client was.
Yes I have an after hours service but truthfully if you ever need me just contact me"
The reality of that statement was that I was actually setting myself for providing a poor customer service experience, because it was unrealistic. I was allowing them to "need" me.
Yes that is the idea behind good customer service but let me throw this at you — shouldn't the idea of providing an EPIC customer service experience encompass providing the customer with the tools they need, so that no matter what happens, they are ok and cared for?
What I essentially was telling them is that:
if something happens you need me, and if you don't get me then it will not be OK"
So not only am I providing a poor customer experience but I am killing myself doing it. Yeah… that makes a lot of sense. Turns out it took me 18 months,  many sleepless nights, and even some tears to realize what I was doing.
Stop asking why they keep doing it and start asking why you keep allowing it." – Charles J. Orlando
This is when I started evaluating the mess I was creating.
After a 1 am "aha moment" after talking with my exhausted sister (she had been up the entire night before with my darling but overly excited at 3 am nephew)  it hit me. What if I created a model that resembled the same sleep training model we put in place with my two youngest babies?
What if I could master the providing a solid customer experience along with not going crazy at the same time? So to save you some exhaustion and maybe even some tears I have put together
My Complete Guide: How to Sleep Train Your Business
Fall in Love with a Routine
Think about what would happen in your household if your children had no "rules". No restrictions. What would that look like? In my house that would look like ice cream at 7 am, Woody (Toy Story 3) ALL FLIPPIN DAY, children passed out on the floor due to no bed time rules, and frankly I think I actually mentally just moved out of my house.
What I am saying here… is my kids would be lost with no rules. With no boundaries we all feel lost. Including our customers.
So how do you sleep train your business in order to give your customers safe boundaries without making them feel neglected?
1. Customer Bed Time/Helping Hours– If you are a brick and mortar or even simply someone working out of their home, this still goes. The importance of office/"helping" hours is crucial to your health as a business owner. You are capping off your business day to speak with consumers because it is healthy for them and for you. It is completely unreasonable for someone to think you are available 24 hours a day. Your office hours might look like 9-5 or maybe your office hours are 6 pm- 3 am. Whatever they are… stick to them and make it known. You are telling your children it is time to go to bed… and you are the parent… so guess what, it's time for bed.
2. But I want a Drink of Water/I just have one thing– I can't be the only mom out there who puts her two year old down and then 20 minutes later hear "but I just want some water".
Now… before anyone jumps to call CPS… let me explain, this is my 2 year olds way of getting me back in that room to start my bed time cycle all over again. So, it is my job to reinforce… it is bed
time. The level in which I didn't understand this crucial step was slightly disappointing until recently. By setting the expectation in your business that it is ok to disrupt your "business bed time" then you are enabling your consumers/referral partners/whomever you do business with that your boundaries are flexible. So what happens when you display flexible boundaries? Weeeeeeallll you are creating stress for yourself, your business, and then your customer. Because the next time that individual needs something at 2 am and you don't get to it that time, they will feel like you are providing bad service "because you have done it for them once before". I have incredible referral partners that truly just get the concept of respecting each other's business models and we succeed together because of it.
3. Create a Safe Sleep Zone/Ease of Use for your Business– How many of our children out there have a "blankey" or a "binkey". They are their security when they wake up in the middle of the night and need help falling back asleep. Whatever their security is… it can't be you (in most cases). Sure yes, there are those "she normally doesn't cry like that" moments that will require your attention, but… for the most part their security in the middle of the night needs to be stemmed from them right? Same with your customers or other business partners. You need to provide a "security blankey" so if something does happen in the middle of the night they know it's ok. They know where to go if they have an insurance claim (in my case), they know where to find a phone number for an emergency call if they are having an actual emergency etc. You need to set this up for them so they can feel safe and not stressed. What this looks like for me is the following:
My website– through my website you can actually get a live chat feature, a scheduling tool to actually book time with me or my agency, you can locate claims phone numbers, how to's, and a myriad of helpful blog articles to answer most questions.
Business Social Media– still in the dark ages about how social media can help grow your business? Get into the light because this is a huge tool that clients can access to see my hours of operation, how we operate, and of course links to my other ways to answer any questions.
Email– My email is always up of course, but what you will see on a "busy" day is a prompted auto responder giving you an estimated time of response (normally within 24 hours).
4. Encourage the Wake Up/Celebrate the Union in your Partnership with your clients- When you have a successful
evening of sleep with your child it is probably something you can celebrate. I mean who doesn't want to celebrate a luscious 8 hours of ALONE TIME?! Even if you are sleeping right? So what happens if you have a successful client experience? Well that in turn also needs celebrating. Through ways such as
Thank You Cards– Do you know how amazing it feels to get something not bill related in the mail? AMAZING!!!!
Follow Up Phone Calls/Emails/Automation– something additional to just make them feel great and bundled up to sleep tight
Customer Appreciation Events- Anniversary Events- Give Back Events
Customer Referral Give Back Program– we want to make sure we are rewarding our existing customers. There are many ways to do this, but I am partial to a referral program that sends customers gift cards for referrals.
While these 4 things are key points in learning how to keep your business "in bounds", alot of what goes into sleep training involves changing the way we think as business owners.
Even implementing one of these 4 points can change your business overnight. Do not allow yourself to get overwhelmed by doing everything at once, this is a slow churn not a quick burn. The baby steps are needed.
Conclusion
As I sat in front of the door to my babies' bedroom this evening (first night in a toddler bed for my littlest) holding the door shut so my 18 month old can't escape… I couldn't help but think if
If I can just hang in for a little bit longer, I will win
How true is this in our daily business lives?
If we take the time to put in the hard, emotional, trying work then in most cases we win. It might not be the win that you expected but it's a win. By prioritizing your sleep training schedule for your business you are giving yourself permission to live within the boundary. I know as a business owner myself it is extremely difficult to "turn it off". It lives in you and it becomes a part of who you are. As I mention in everything I do… I own my crazy.
However, what I am slowly starting to realize is that by putting in the hard work now I am not only creating a business that can stand on it's own but I am allowing a business to grow up and learn how to sleep without it's mom. So just as my toddler finally drifted off to sleep tonight in her bed where she know's she is supposed to be (as I was about ready to give up)… my business baby will do the same.
Because it might not always be easy, but watching my business grow is worth it.