Why Being A Charitable Business Matters
By Rob LaMaster, Director Southern Arizona
Consumer watch group surveys have shared an important figure when it comes to organizational or corporate giving – approximately 90 percent of consumers will switch to a brand associated with a good cause when given similar prices and quality.
Why does this matter?
In today's economy of more choices, more information, and more reviews, feedback and instant reactions, having your company or group associated with a strong and respected charity can mean greater consumer confidence, greater consumer respect and, most importantly, greater consumer loyalty.
Consumer loyalty is a constantly moving and constantly sought-after profit builder.
When you have loyal consumers, you have individuals who not only continue to use your services and/or products, you have individuals who recommend your company, services and products to others. Consumer loyalty provides you, as a business owner, both stability and growth.
A study released in 2014 by Veritas Communications and Northstar, says that developing a cause marketing or donor opportunity with a charity can lead to that greater consumer loyalty.
In fact, 67 percent of consumers say they trust a company more when the company shares awareness information about a cause those consumers believe in and 69 percent of consumers have purchased a product in the past year where a portion of sales supported a cause or charity.
Yet, it is very important that your consumers identify with your commitment to the charity. That is why, at Make-A-Wish Arizona, we strategize with our corporate partners to create the best possible outcome, for our wish kids and for our partners. There is no one-size-fits-all approach. We know that you and your company are as unique as our wish kids.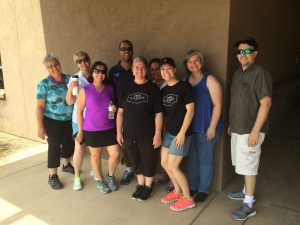 We also understand that consumers — and your employees — want to know WHY you are associating yourself with a charity like Make-A-Wish Arizona. And that it's important for you to have the right information to share when referencing your commitment.
The best charity-corporate relationships have a symbiotic nature to the marketing and name brand you have already in place.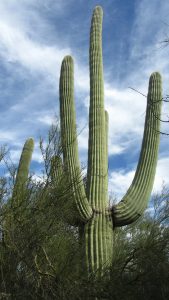 For instance, if you are a local company, headquartered in Arizona, partnering with Make-A-Wish Arizona can help you promote the fact that you are giving back to your own community. Dollars raised in Southern Arizona help Southern Arizona wish kids. Plus, Make-A-Wish Arizona is the founding chapter of the international wish granting organization – that means you are working with a true Arizona-based international charity.
You also want to make sure you are partnering with a brand and a charity that is respected and using its dollars effectively toward its own consumers.
As an example, Make-A-Wish Arizona can point to a three-star charity on Charity Navigator and a top 3 percent rating of all commercial American brands for quality according to the 2014 Harris/EquiTrend® study. If your company has its own brand of quality rating, having this type of match shows that you did your due diligence to pick a charity that is most in keeping with your company brand and values.
You should also research to see if the charity will enable you to give in ways beyond charitable dollars.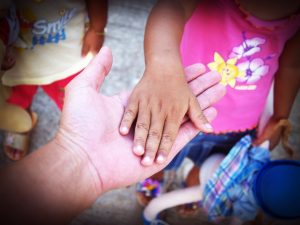 Does the charity encourage corporate volunteerism or provide ways to showcase your total giving in association with the charity's end product or service? Does the charity allow you to give through workplace giving or through goods and services so that your company is showcased to the charity's consumers?
By working with a charitable organization that offers additional avenues to give, you are allowing your employees and consumers to see that it is not all about the dollar – but about the advantages that dollar can have on the lives of others.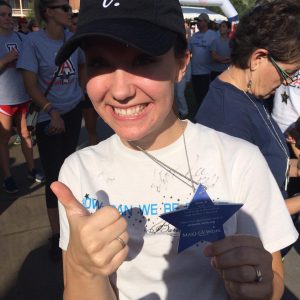 For instance, Make-A-Wish Arizona is always on the lookout for companies that can help us with room renovations and/or backyard renovations for those wish kids who have to spend more time at home than your typical child.
Or, we offer companies the opportunity to create a team at our Walk For Wishes, a family-friendly event that raises money for wishes by asking participants to share their connection to Make-A-Wish with their friends, families and co-workers. Both are alternatives to the direct cause marketing fundraising or corporate sponsorship donations.
By reviewing all of these elements, and finding the charity that best fits your brand, your abilities, and your giving plan, you will find it easy to connect with the 90 percent of consumers currently looking for an organization that does as much good as the goods it offers.